Frank DiGnazio Returns to GES Appalachian / Great Lakes Region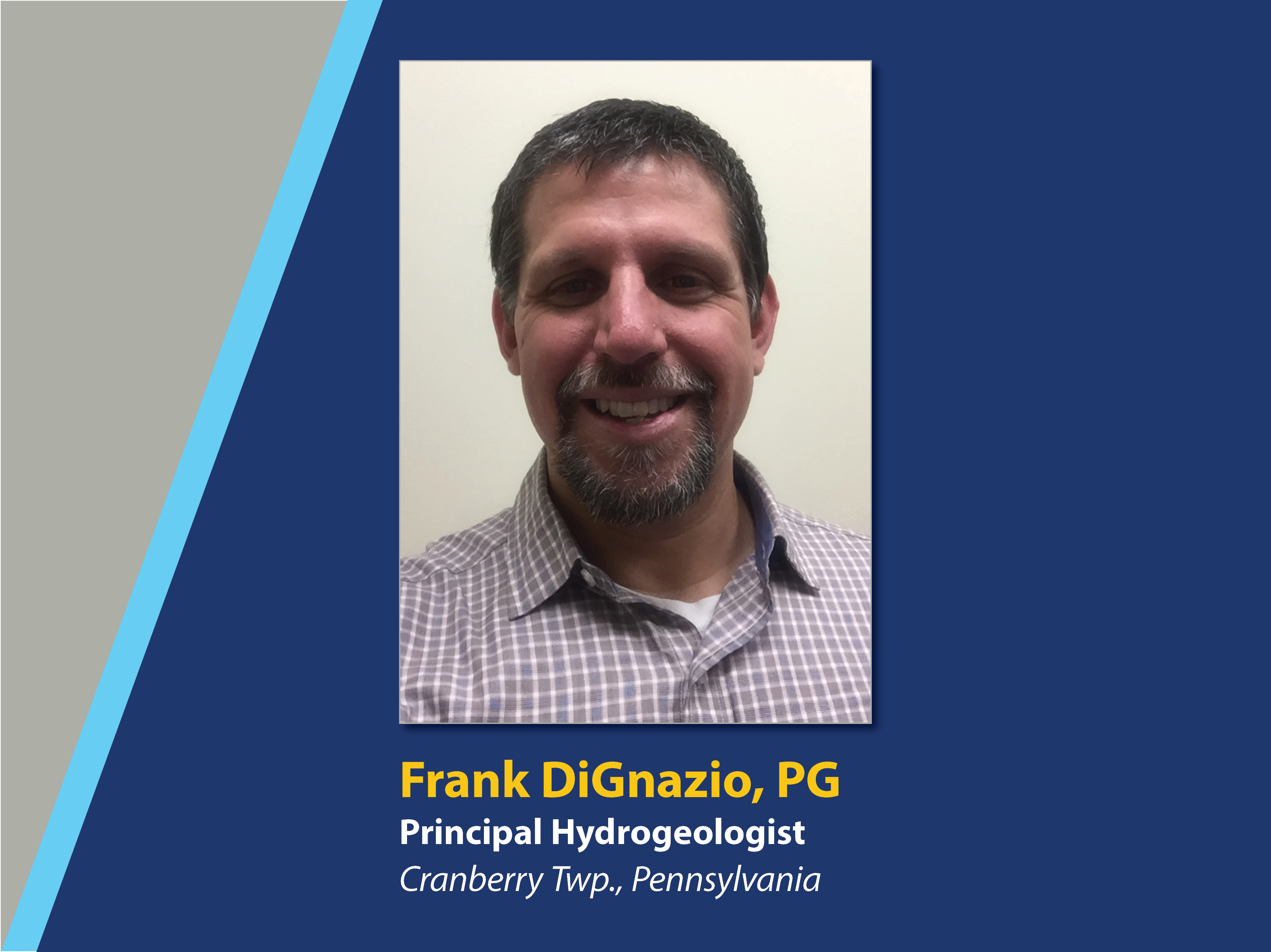 GES, a national environmental consulting firm, is pleased to announce the hiring of Frank DiGnazio, PG as a Principal Hydrogeologist based in our Cranberry Township, PA office. Frank returns to GES with a focus on supporting the firm's growth in the Terminal-Pipeline-Refinery and Power & Utility market sectors. Frank will provide principal level oversight and project management for existing and future client accounts in the Appalachian and Great Lakes region.  
Frank brings more than 20 years of practical experience within industry and as an environmental consultant and academic researcher, including three years as a Senior Project Manager at GES between the years of 2006 and 2009. Most recently, Frank served as the Vice President of Geology for Catalyst Energy, a privately held petroleum exploration and production company based in northwestern Pennsylvania. His responsibilities included geophysical evaluation of potential drilling sites, design and oversight of hydraulic fracturing subsurface strata, data management and performance monitoring, regulatory compliance, and support of business development initiatives.
Frank has extensive experience managing complex geologic investigations for clients in the electric and natural gas utility, petroleum refining, transportation, and retail petroleum sectors. He is well versed in the development and analysis of groundwater flow and chemical fate and transport using three-dimensional computer models for data interpretation. Frank has also applied probabilistic liability cost modeling using Monte Carlo and Decision Tree analysis in support of insurance recovery negotiations and financial reporting.
"We are thrilled to welcome Frank back to GES," shared Jon Agnew, Great Lakes Regional Operations Manager. "Frank brings a wealth of technical and regulatory knowledge, strong industry relationships, and a unique consulting perspective to our team, having recently sat on the client-side of our business." 
Frank is a licensed Professional Geologist in the states of Pennsylvania and Delaware. He holds a Master of Science in Geosciences from Indiana University, and he received a Bachelor of Science in Earth Sciences from The Pennsylvania State University.