CJ Minchoff, PE: What Being an Engineer Means to Me.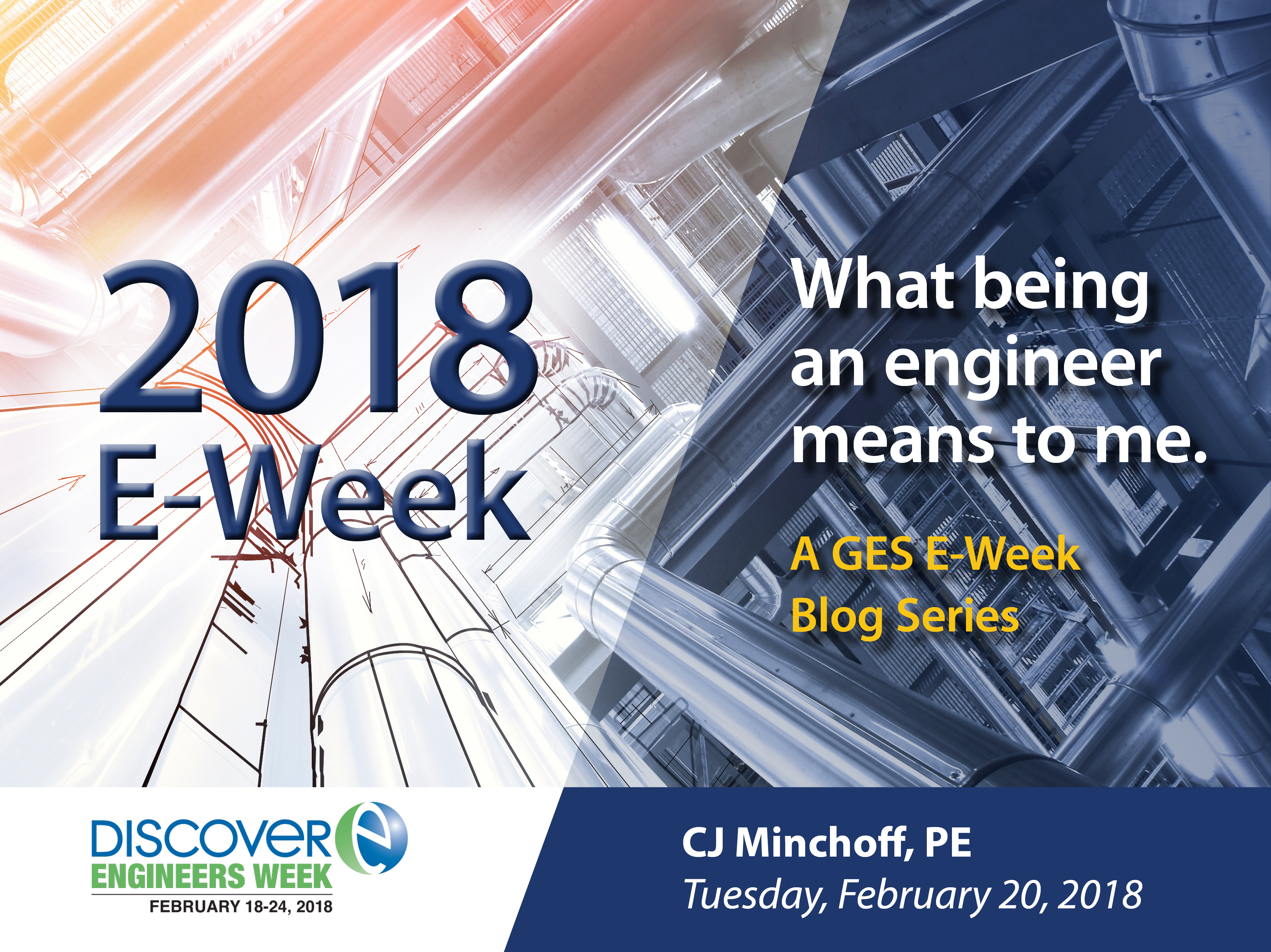 Every day as engineers we are presented with a challenge or issue that our company or client is experiencing. We have the opportunity to really dig in and dissect a problem to understand what needs to be done, and then we design a solution to fix it. It is that process and the teamwork involved that really drives me as an engineer today.
From a young age, I enjoyed working with my hands, figuring out how to make things work and, naturally, how to take them apart. I gravitated towards math and science subjects in school, but it was in college where I got hooked and made my decision to pursue a career in agricultural and environmental engineering. I had an opportunity to work on bioreactors and spent a lot of time studying and working with anaerobic digesters. I became fascinated with the entire process and how the waste stream and byproducts could be useful from a sustainability standpoint—the experience really fueled my interest in environmental engineering.
The transition from the classroom to the field wasn't exactly easy. There is only so much you can learn from textbooks. I was fortunate early on in my career to team up with really talented and experienced mentors who taught me a lot about the operations and maintenance of remediation systems. I also had the opportunity to participate in every aspect of the design, installation, and operation of several air sparge/soil vapor extraction systems. All of the systems we place into service successfully achieved their clean up goals within 36 months. These projects provided me with a real sense of pride, and the experience gave me confidence in the field and as a design engineer. But the most rewarding aspect for me has been the growth of our team and the knowledge we've developed together. Whatever the challenge, I am always confident that we will come through for each other and get the job done effectively.
The best part of being an engineer, to me, is the way you learn to think. You develop an ability to step back from a problem and chip away at it, bit-by-bit, until you arrive at a solution. It's really an amazing skill and it often comes in handy—whether you're working on something as complex as an engine or something simple like putting together a children's toy. It's all engineering to me!
CJ Minchoff, PE, is a Senior Engineer with more than a decade of experience designing, installing, optimizing, operating, and maintaining groundwater and soil remediation systems. CJ leads a regional team of engineers and field technicians throughout the Northeast and is responsible for project management, contractor coordination, and oversight field construction crews. He is a licensed professional engineer in the state of New Jersey and received his master's and bachelor's degrees in Biological and Environmental Engineering from Cornell University.
At home, CJ enjoys sports and staying active with his wife and two children, who they encourage to go outside, explore, and get dirty. He is also more than happy to take time to stop and break things down for his children, explaining how things work. It's all a part of his master plan to mold a pair of future engineers.
This post appears as part of a featured GES series titled What Being an Engineer Means to Me, a week-long celebration of Engineers Week (E-Week) 2018 presented by DiscoverE. Click here for details and more information on E-Week.