International Day of Women and Girls in Science | 2019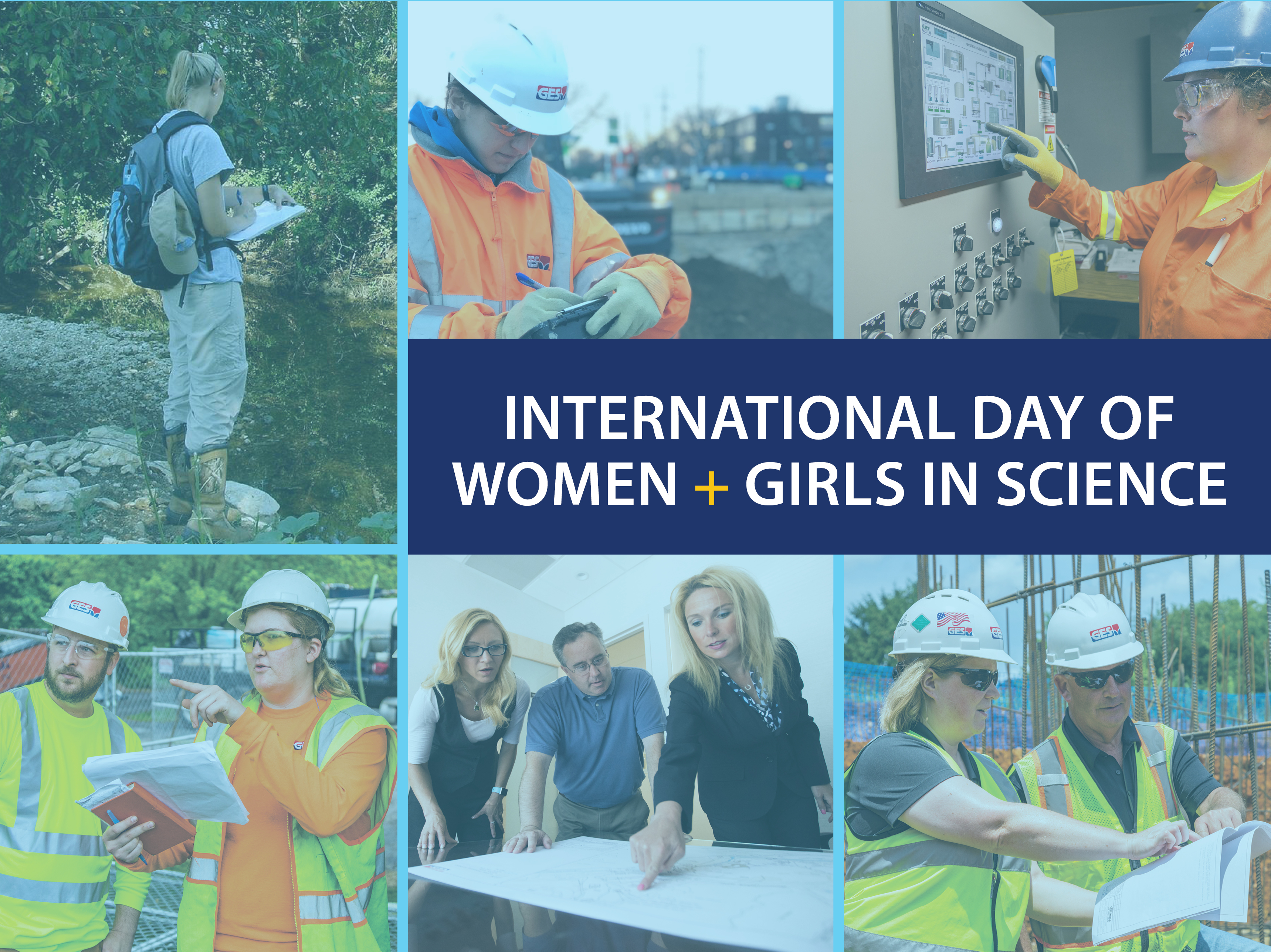 GES is proud to participate in the celebration of the fourth annual International Day of Women and Girls in Science, a global initiative led by the United Nations to promote global gender parity in educational opportunity and scientific participation. More than 161 women employees (approximately 35% of our workforce) contribute to our firm's success everyday, providing expertise in fields like environmental science, biology, geology, chemistry, engineering, and project management to name a few. 
We asked a few of these women to share their personal career stories in hopes that we can continue to inspire and cultivate future generations of female scientists and engineers.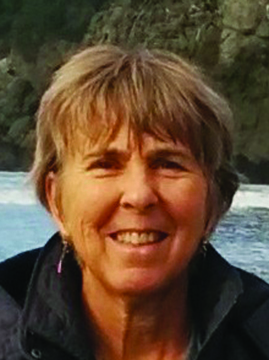 Margaret Forbes, PhD, EIT
Principal Environmental Scientist | Lewisville, TX
What inspired you to pursue a career in the field of science?
In the 90's, I was a sign painter and worked in an industrial part of Arcata, a small town in northern California.  During my lunch breaks, I would wander over to the wetland across the street from my shop.  It had trails and bird blinds and benches; and the way the water reflected the changing sky made it different everyday.  People were always jogging or hiking these trails and the place was loaded with birds and wildlife. I started jogging and would circle the five ponds once or twice daily. This beautiful place enriched me; it became a daily routine that gave me energy and peace. My life would have been drab without it.
Then one day, a friend told me that the ponds were not natural. They were built as an engineered solution to treat the town's wastewater.  They were also rearing fingerling salmon nearby on a mix of treated wastewater and bay water.  Salmon were beginning to return to the facility after their five or so years at sea!  What captivated me even more, was that the professors that designed the ponds were from the local university where I had earned my art degree.
I remember thinking how cool it would be to be one of the people studying this elegant and innovative solution. I sold my business, and I enrolled at my alma mater--this time to pursue a degree in environmental engineering.  I had to take Calculus I, Physics I, and Chemistry I in the first semester, at the age of 35.  The first two years were extremely hard and brought me to tears at times.  Once I relearned how to study, I was on my way and couldn't seem to stop. The Arcata Marsh continues to inspire me in my work. To me, it's a great example of using science and engineering to create a place of beauty while getting a job done efficiently--all within the same plot of land.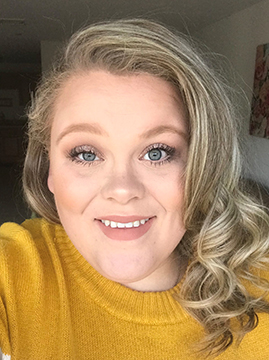 Lydia Erickson, EIT
Associate Engineer | Westford, MA
What inspired you to pursue a career in the field of science?
Science and Math were always my favorite subjects in school. In high school, my physics teacher also taught a class called "Pre-engineering" where we went through all the different fields of engineering and conducted an experiment covering a number of disciplines like building spaghetti bridges and launching an egg out of a t-shirt cannon to see who's egg could survive the impact. My favorite was trying to make sandcastles out of different sand grain/rock sizes and adding weights to see who could build the strongest sculpture, while also testing which grain size could carry the most weight. Ever since my Junior year of high school, I knew either Geotechnical or Environmental Engineering was the career path for me.
What advice would you give to a girl who is interested in pursuing a career in science?
Throughout most of your career you'll most likely find yourself in a room full of men with maybe one or two other women. While this will seem intimidating at first, it actually gives you a huge chance to prove that women can contribute and dominate in the industry just as equally. I have the privilege of working under two strong, amazing female engineers who capitalized on every opportunity learn and grow in the field. So, I have a couple pieces of advice to share:
Don't let anything or anyone stand in the way of you and your goals.

Take every opportunity to learn, whether it be from training, a course, your own mistakes, or even someone else's mistakes.

Never let a room full of men make you feel like you don't belong in the same room.
What do you consider to be the most rewarding aspect of your career and education in science?
The best things in life are worth fighting for. Math and science were the only subjects in school I liked or did well in, so it's amazing to look back at all the self-doubt I had and now knowing that I did it. I worked extremely hard during college to get my degree in civil engineering with a minor in geology, and knowing that all that hard work has paid off is the most rewarding thing. Now, I have the opportunity to pursue a career that suits my strengths and allows me to work on my weaknesses. And I get to do it surrounded by a bunch of strong women in engineering and science.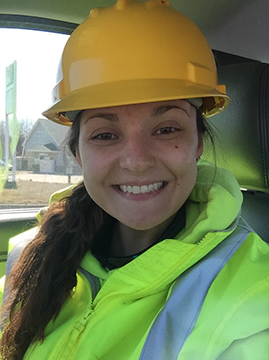 Christina (Nina)

Arszulowicz
Junior Geologist | New Hudson, MI
What inspired you to pursue a career in the field of science?
At age 10, I fell in love with rocks! I still actually have the playground pebbles that started my rock collection. It has always amazed me that the Earth created all these different kinds of rocks (varying in size, color, hardness, and shape), and what fossils could tell us about creatures and plants that lived millions of years ago. I was hooked and wanted to learn more, so I purchased a bunch of books and even attended some rock shows in Detroit. After visiting a rock museum at Michigan Technological University in my Freshman year of high school, I realized I could go to school to study and get a job that revolved around my hobby. I attended Oklahoma State University and got my Bachelors of Science in Geology. I wasn't quite sure what I wanted to do, but I did know that this was the career field I belonged in and that I loved learning about the petroleum industry. The fields of science and history have always intrigued me, and as a geologist, I have been able to get a nice mix of both. I never envisioned myself working in any other career field!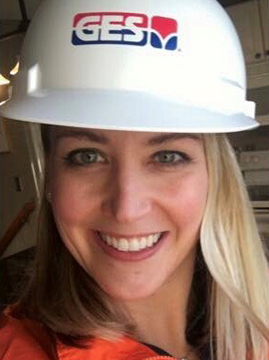 Sarah Moeser
Project Geologist | New Hudson, MI
What do you consider to be the most rewarding aspect of your career and education in science?
The most rewarding thing to me about my education in science were the opportunities that came my way. During my undergraduate studies, I had the opportunity to go to Italy for a six week field camp. Shortly after field camp, I started my graduate work, which  included collecting water samples in the Arctic Ocean. I also traveled to South Dakota and New Mexico to train other scientists on how to collect groundwater samples to use radioactive isotopes as chemical tracers.
The most rewarding thing about my career is the problem solving I get to do day in and day out. I enjoy investigating an environmental problem and using the data we collect to figure out a solution. To me it's a lot like solving a puzzle. I think it's interesting to see how the pieces fit together. I also like that there are always new things to learn. Working as a geologist in environmental consulting involves being aware of the changing regulations and emerging technologies, so that we can help our clients resolve their environmental challenges.
If you enjoy being challenged and you're looking for a career that's rewarding then you should pursue a degree in science!