Forbes Completes Nationally-Recognized Rosgen Training Program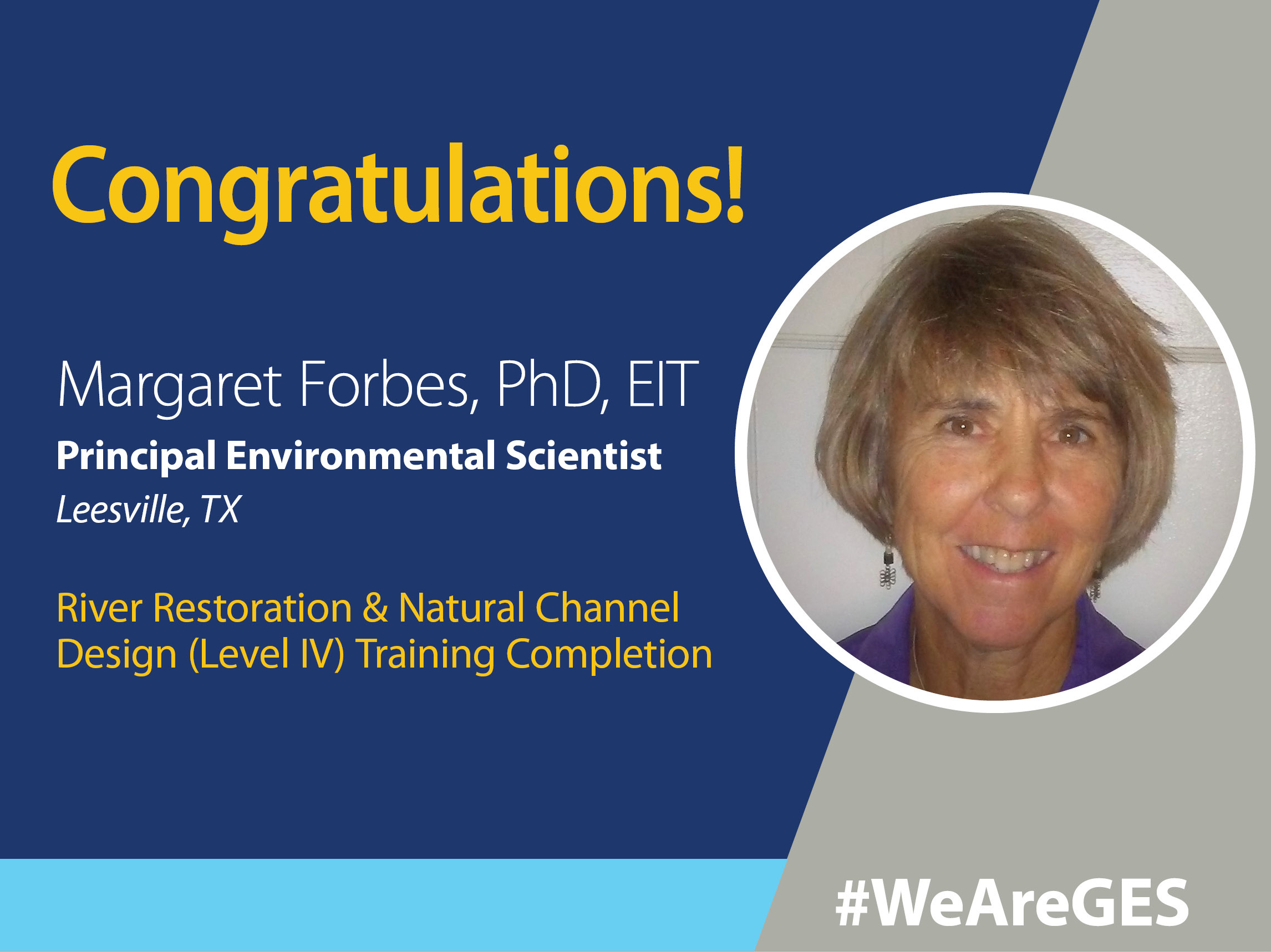 GES is pleased to extend congratulations to Margaret Forbes, PhD, EIT, PWS (Lewisville, TX) on her recent completion of the River Restoration & Natural Stream Design course administered by Wildland Hydrology. The course is the final and most complex in the program's four-part training series, commonly referred to as Rosgen Training.
These exclusive technical training courses are presented through lectures and field experiences led by Dave Rosgen, PH, PhD, a nationally recognized, published expert in large-scale river restoration projects. The curriculum for each course enables participants to develop unique expertise through shared data, applied methodologies, and project experiences, and takes six weeks to complete.
"The Rosgen Training program is generally recognized as the Gold Standard for stream design and restoration," explained Keith Bradley, Director of GES' Water and Natural Resources Practice. "There are very few professionals in our industry who have completed all four training courses. We are beyond proud of Margaret for completing this very challenging program."
Margaret's experience and training position her (and GES) favorably for projects that involve a complex natural stream design component. Regulatory agencies, such as the U.S. Army Corps of Engineers, often require specific evidence of appropriate training and experience for consultants named as "Stream Designer" for the approval of mitigation plans for major stream restoration projects and stream mitigation banks. Margaret's latest credential will help to gain confidence from clients and regulators in this technically challenging field of work.