GES Attends Young Women's Conference in Science, Technology, Engineering & Mathematics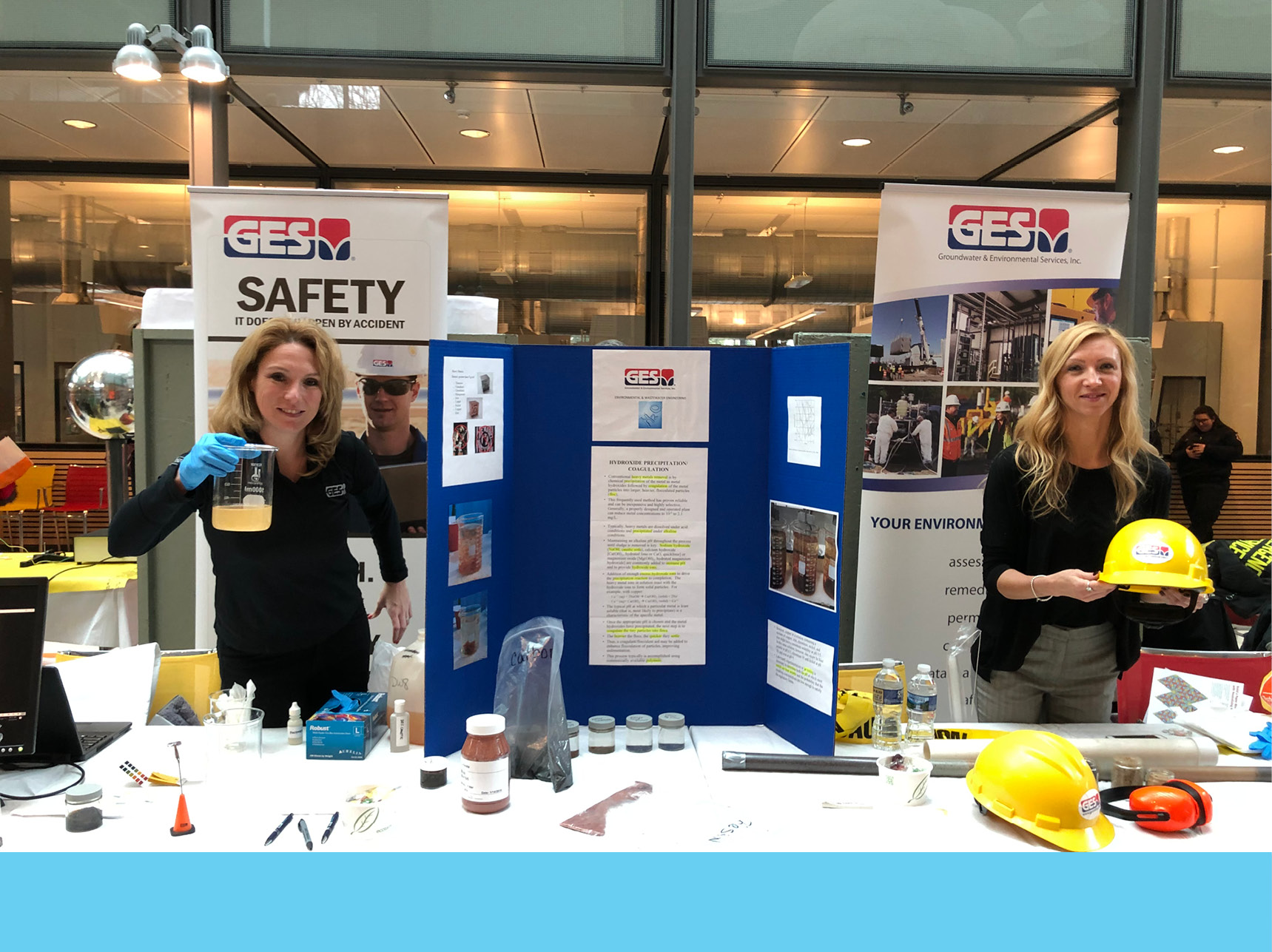 Princeton, NJ - GES' Melissa Boynton, PE, and Milena Cunningham, LSRP, represented the firm at the 2019 Young Women's Conference in Science, Technology, Engineering, and Mathematics organized by the Princeton Plasma Physics Laboratory. The event took place in the Frick Chemistry Building on the campus of Princeton University in Princeton, NJ.
The STEM event introduced middle-school and high-school girls to female scientists and engineers and the many careers available in these fields. Prominent female scientists and engineers from around the region spent the day with the students in a variety of formats that included small-group presentations, hands-on activities, keynote address, and laboratory tours. 
GES exhibited at the event and presented live demonstrations of iron removal from groundwater by altering pH levels and using polymers. There were also discussions onsite assessment and investigation, and a demonstration of proper use of PPE. A number of prominent exhibitors, such as the National Oceanic & Atmospheric Administration (NOAA)/GFDL, NJDEP, FBI, Evidence Response Team, Liberty Science Center, and many more, joined GES at this educational event.
For more information on the Young Women's Conference in Science, Technology, Engineering, and Mathematics, visit www.pppl.gov/YWC.  https://www.princeton.edu/news/2019/03/28/young-womens-conference-stem-seeks-change-statistics-one-girl-time