William Matthew Parker Joins GES in Baton Rouge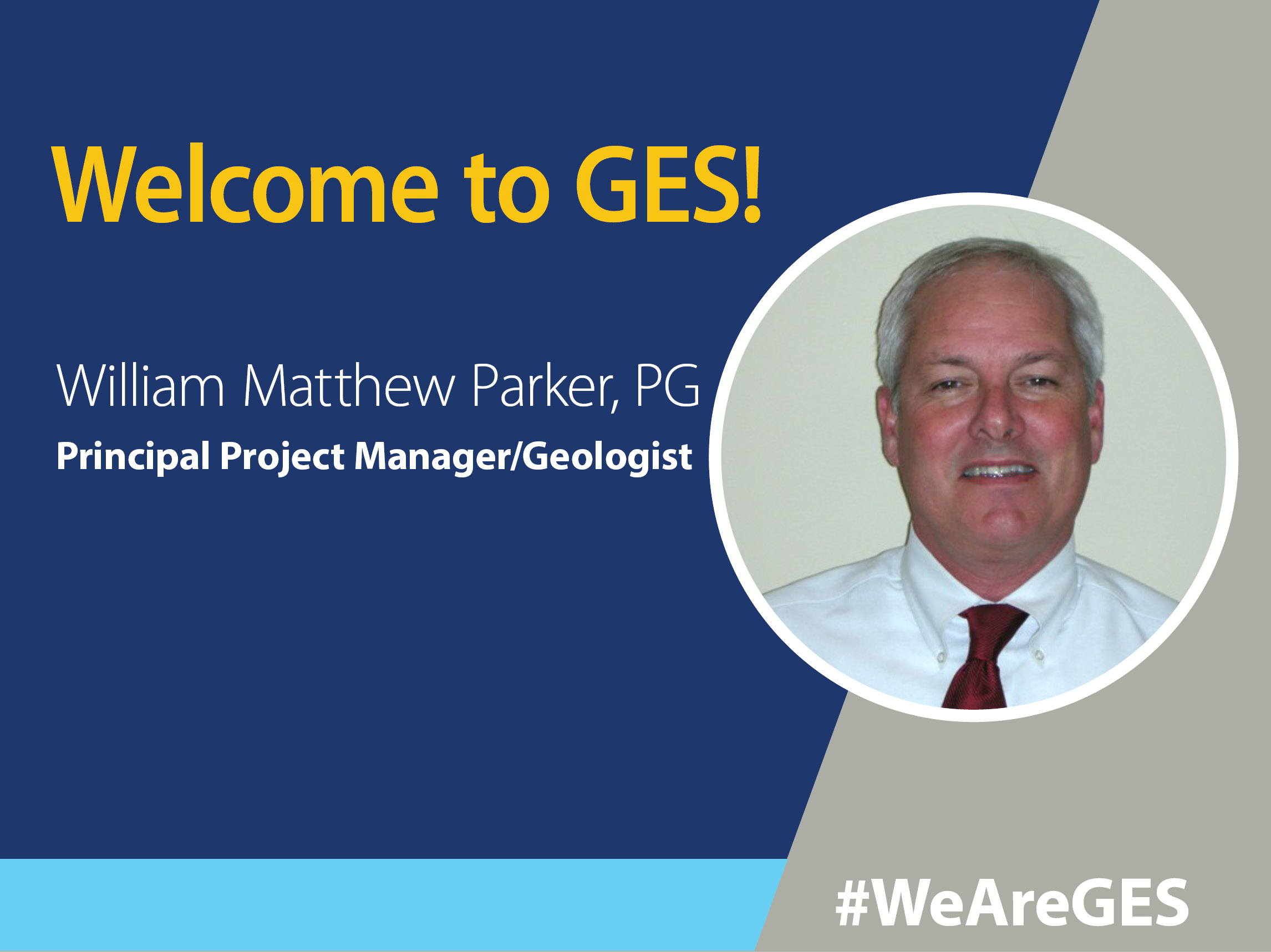 GES is excited to announce the hiring of William Matthew (Matt) Parker, PG, in the role of Principal Project Manager/Geologist in our Baton Rouge, LA office. Matt will be responsible for helping GES diversify and grow its client base in the Gulf region. He will also serve as a senior technical resource for projects managed out of GES' Baton Rouge office. 
"Matt is an excellent addition to our team in Baton Rouge," explained Terry McManus, Regional Operations Manager for GES' West/Southwest region. "He brings a wealth of experience leading complex environmental projects and established relationships with several GES clients at facilities in Louisiana and Texas. There's no doubt Matt will serve as a valuable resource to our staff as well as our clients, building upon the very successful year that Heather Pettus and her team have had in Baton Rouge."
Matt possesses more than 25 years of professional experience in the environmental consulting industry with a background in hazardous waste management, risk assessment, remedial action, and environmental permitting.  Matt has a strong understanding of Louisiana state regulatory programs such as the Louisiana Risk Evaluation/Corrective Action Program (RECAP) and Louisiana Pollutant Discharge Elimination System (LPDES) permit compliance. He is well versed in performing Resource Conservation and Recovery Act (RCRA) facility investigations, remedial design, development of stormwater pollution prevention plans (SWPPP), and hazardous/solid waste management and permitting. Matt's experience includes management of programs as part of the Federal Emergency Management Agency (FEMA) Public Assistance Category 1 and hazardous mitigation grants processes for several coastal Louisiana communities.
Matt is a licensed professional geologist in the states of Louisiana and Mississippi and is actively engaged in the Louisiana Chemical and Industry Alliance. He earned a Bachelor of Science in Geology from Nicholls State University.