It's just the way we work
We believe in safeguarding people, property, and the environment with a robust Health, Safety, Security, Environment (HSSE) program that involves every aspect of our work. Our goal is to ensure that our employees, clients, and subcontractors make it home safely – every day.
HSSE is ingrained in every facet of our operations. We are committed to ensuring the health, safety, and security of our employees, subcontractors, and our clients. We have built a work culture that capitalizes on job expertise, maximizes positive reinforcement, and involves every member of the GES team. Our HSSE programs have been refined and improved over many years of experience in the field. We provide the tools, training and culture that allow our teams to execute work safely and intervene or stop work when necessary. At GES, we:
Look out for each other.

Speak out when we see something wrong.

Stop work if we need to.

Engage managers, supervisors, and staff in on-site observations and discussions.

Integrate LPS and HSSE in every facet of our work.

Celebrate safety and fight complacency.
Loss Prevention System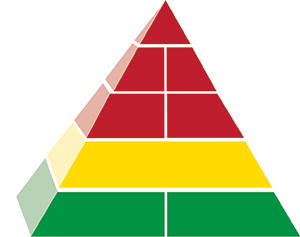 GES uses the Loss Prevention System (LPS) behavior-based management approach to anticipate, minimize, and manage the risks inherent in our work. This approach is embedded within the fabric of our HSSE program and is a requirement of our entire workforce, including subcontractors. The implementation of LPS has enabled GES personnel to work nine consecutive years without a lost-time injury.