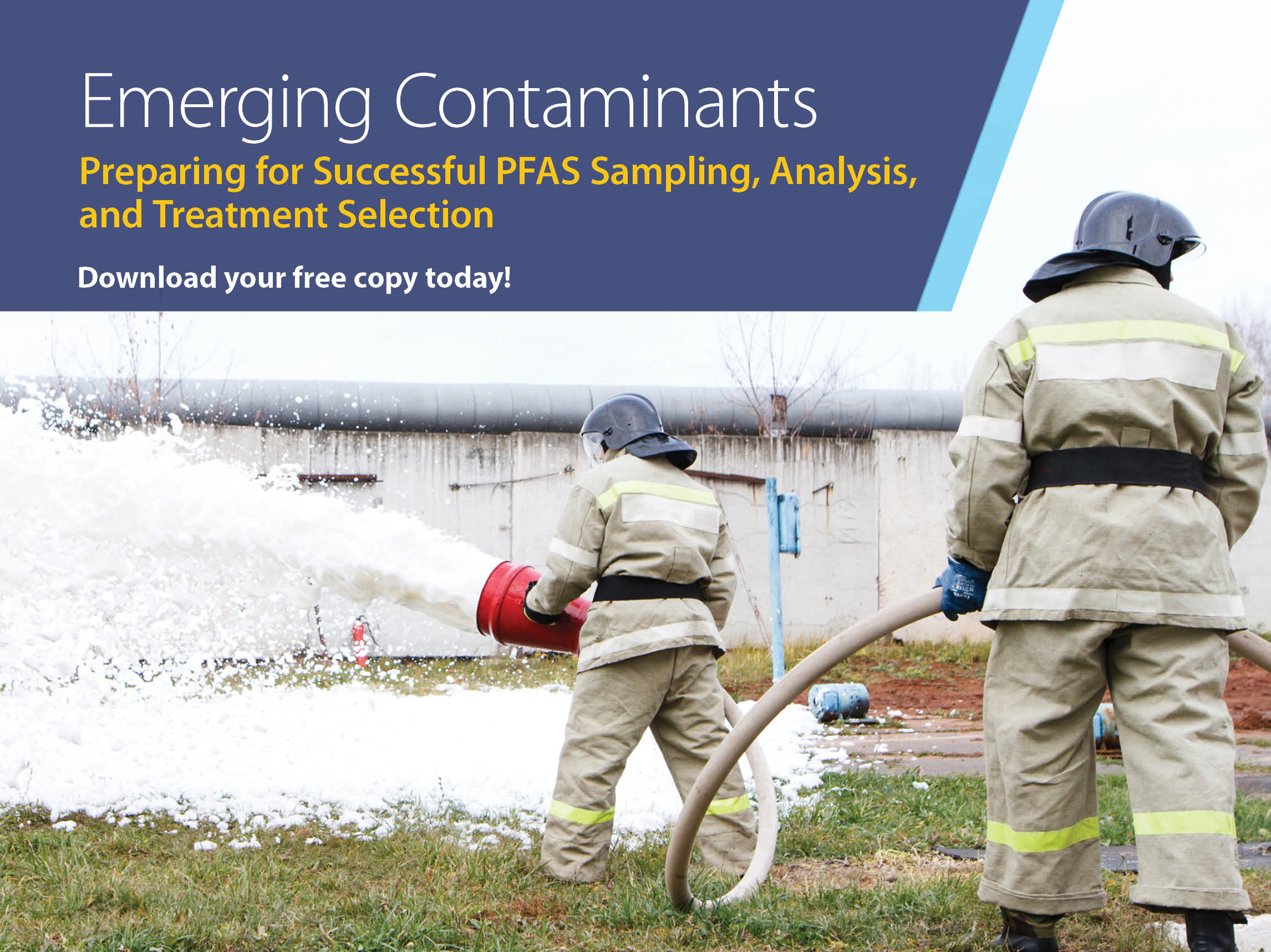 You've heard of emerging contaminants (ECs) or contaminants of emerging concern (CECs), and PFAS probably comes to mind quickly, but what makes a chemical an EC? ECs are synthetic or naturally-occurring chemicals or microorganisms that generally meet one of three basic criteria.
Recently introduced into the environment

Introduced into the environment many years ago but has only be recently detected

Introduced into the environment many years ago but it's potential adverse effects on human health and the environment have only been recently understood
ECs include pharmaceuticals, personal care products, endocrine disruptors, algal toxins, and industrial chemicals. Detections of ECs in surface water or drinking water are often the first places they are identified in the environment. Currently, Per- and polyfluoroalkyl substances, better known as PFAS and 1,4-Dioxane (1,4-D) continue to dominate the emerging contaminant landscape of industrial chemicals. They represent significant challenges in investigation, remediation, and regulatory compliance. Scientific research and advancements in technology have helped industry gain a better understanding of the potential sources, human health risks, ecological impacts, characterization methods, and treatment alternatives. As regulatory guidance of PFAS and 1,4-D continues to evolve, there is a growing sense of uncertainty and urgency in both industry and the regulatory community.
Our culture at GES is to develop and implement practical solutions for our customers' current and future environmental challenges, including the challenges posed by emerging contaminants. PFAS and 1,4-D are both mobile, persistent, and challenging to remediate. GES can help you navigate the dynamic regulatory climate by developing assessment, treatment, and remediation methods associated with emerging contaminants. We'll start by helping you identify your potential exposures. We will help you determine what to sample, and what laboratories can perform the required analyses, and collect the samples using best practices developed for these challenging compounds. Let our experience and expertise work for you.
Download a copy of the GES PFAS Primer for more information.