Did the California Water Board send you a notice like this?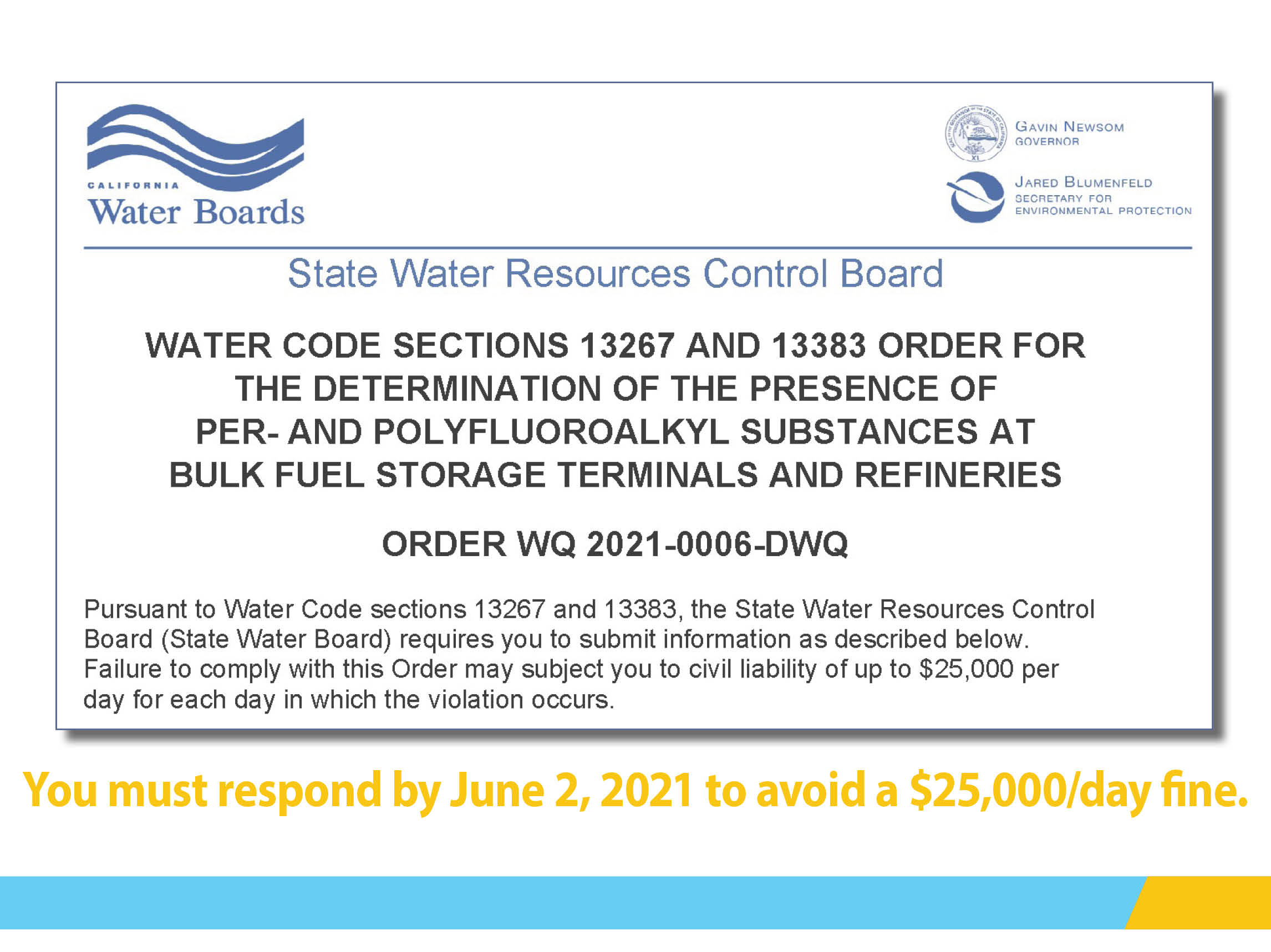 GES has the technical expertise and resources to prepare the required preliminary site investigation work plan and comply with this order including:
Identify PFAS-containing materials at each of your facilities and how they are used, stored, and disposed

Determine the current and historic pathways for PFAS discharge(s) from your facility

Conduct a preliminary site investigation including field sampling using special procedures for PFAS constituents

Assess PFAS contamination in surface water, stormwater, groundwater, wastewater, soil, sediment, and sludge

Prepare and submit the final report with the electronic data deliverables uploaded to GeoTracker
For facilities with PFAS impacts, GES also provides rapid response, remediation, and PFAS treatment system operations and maintenance services.
GES has a track record of successfully negotiating reduced sampling requirements for bulk fuel storage terminals and refineries with multiple regulatory agencies.  Recent experience includes assisting terminal and refinery clients prepare and execute PFAS sampling plans and similar information requests for other State-mandated programs.
Don't delay. The June 2nd deadline is quickly approaching. Contact us now for expert environmental support and cross this task off your list.
Please reach out to your GES Team or our Emerging Contaminants Team leader, Richard Evans, PE, for assistance at revans@gesonline.com or 800 426 9871 ext. 3014.