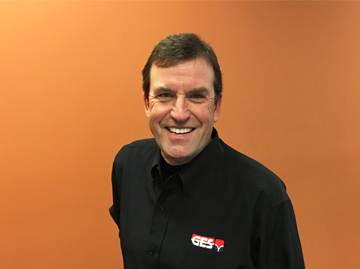 John Ennis is a Senior Vice President serving in the role of Corporate Counsel since 2002.  John leads the company's performance-based contracting (PBC) initiatives, spearheading the development of PBC opportunities while working closely with our PBC team of engineering, technical, and operational personnel on existing PBC (cost-to-close) initiatives.  John is also involved with GES' subcontractor qualification program, corporate risk management, and international expansion.
John has more than 30 years of environmental experience spanning environmental law, hydrogeological consulting, environmental insurance consulting and brokerage, and petroleum exploration. His experience includes directing and managing environmental compliance programs for facilities throughout the US, including environmental and risk assessments, remediation, safety audits, health and safety planning, and staff supervision. John's unique blend of legal, environmental consulting, and environmental insurance experience and expertise is utilized extensively by GES' clients in connection with the acquisition, redevelopment, and divestment of environmentally impaired properties.
John is a licensed Professional Geologist in the state of Pennsylvania. He is also a member of the Pennsylvania Bar Association. He received a Juris Doctorate degree from Temple University School of Law and a bachelor of science in geology from the University of Delaware.