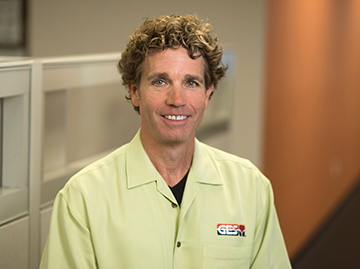 Michael Lemon serves as the company's Chief Financial Officer with primary responsibilities in the areas of financial planning, reporting, cash flow management, and risk management. He has held this position for more than two decades, implementing many of the financial controls and processes that have helped facilitate GES' growth and client diversification throughout his tenure. Mike is dedicated to continuous improvement at the client and project levels, often working directly with senior managers to implement management tools and processes that enhance project delivery and financial outcomes for GES and our clients.
Mike sits on GES' Advisory Council where he provides due diligence and analysis that support the firm's decision making related to mergers and acquisitions, capital projects, and strategic business initiatives. He also serves as the lead for corporate services such as Information Technology, Legal, and Finance and Accounting.
Mike's experience in the environmental services sector dates back to his first internship working at a large environmental firm where he gravitated towards project management tasks like tracking costs and conducting budget analysis. His career also includes experience in banking and lending as well as a corporate Financial Analyst. Initially a civil engineering major, Mike finished his undergraduate studies with a Bachelor of Science in finance and economics and later earned a Master of Business Administration in finance with a specialization in environmental law.
Did You Know?
When he is not in the office, Mike likes to throw on a pair of running shoes and get in a good run or push himself with a workout in the gym. He enjoys any activity that gives him an excuse to be outdoors. Some of his favorites include attending outdoor concerts and sporting events. Mike is also an avid reader in his downtime and likes to dig into non-fiction books that open his mind to new concepts and ideas.