GES Hires Martin J. McHugh, JD as Director, Regulatory Affairs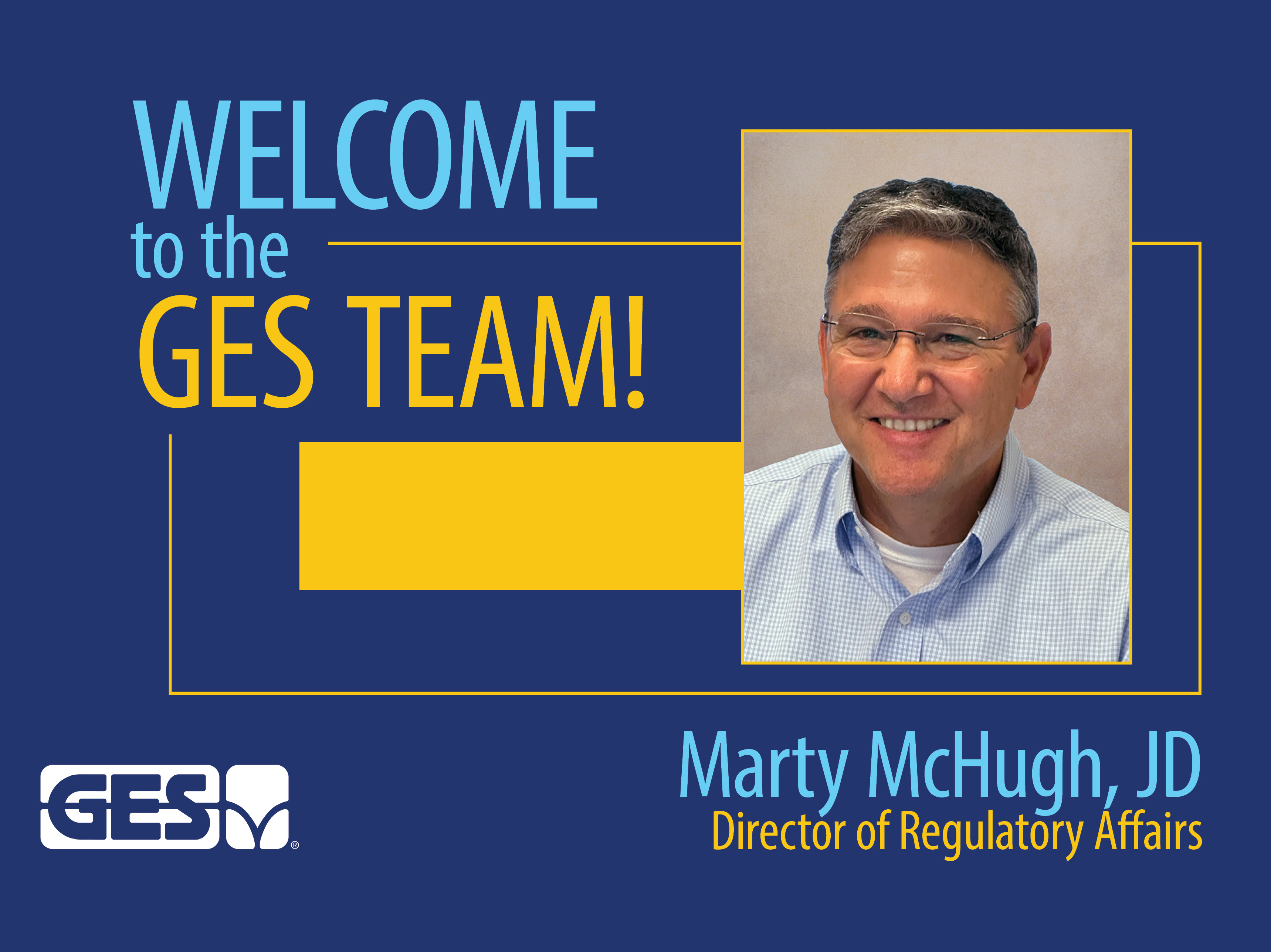 GES announces the appointment of Martin J. McHugh, JD as a strategic fit into its organization as Director, Regulatory Affairs. 
Marty McHugh joins GES with over 35 years of experience in the fields of environmental regulation, natural resource management, ecological restoration, and climate resilience at the state and national levels. His expertise in regulatory affairs is derived from 25 years of service to the public in several key roles. Marty worked as in-house counsel for New Jersey Department of Environmental Protection (NJDEP), focusing on water resources, site remediation, air/land use regulation and parks/wildlife management. He helped jumpstart the Supplemental Environmental Project (SEP) programs focused environmental justice communities. As a NJ Deputy Attorney General, he coordinated with federal agencies to achieve restoration settlements for major oil spills in the NY/NJ harbor. He played a key leadership role in establishing NJ's Natural Resource Damage (NRD) Program championing collaborative approaches to assess and restore public resources impacted by spills and contaminated sites. Marty also assisted the US Dept. of Interior and National Oceanic & Atmospheric Administration (NOAA) setting national NRD policy (NRD programs fund restoration projects across the nation). 
Marty spent two years working for NOAA addressing NRD at sites in the Great Lakes and returned to NJ to direct NJDEP's Division of Fish & Wildlife. Following public service, he transitioned to environmental consulting applying his expertise as an early implementer of green infrastructure and assisting the National Fish & Wildlife Foundation's $100 M grant program to innovate coastal resilience. His work included negotiating early restoration in Louisiana for the Deepwater Horizon spill. In addition, Marty developed and presented courses and lectures on environmental law, natural resource policy, oil spill response, and NRD at Rutgers University, the University of Pennsylvania, Kean University, and Seton Hall School of Law.
Marty's experience, regulatory knowledge, and network will provide GES clients a unique perspective and capability in collaborating with all stakeholders to deliver sustainable and resilient nature-based solutions for their projects. This strategic hire also expands GES's capabilities and expertise in environmental regulations, natural resource management, ecological restoration, green infrastructure/nature-based solutions, complex settlement negotiation, and grants management. 
GES's leadership recognizes the added value this brings to their clients.
"We are optimistic that Marty McHugh's experience negotiating environmental cleanup and collaborative natural resource restoration settlements will immediately assist our valued clients. In addition, Marty will focus on working with our clients, local government, state and federal agencies and private landowners to plan climate resilience programs, ecological restorations and nature-based solutions to promote community resilience."

                                                                 ~ Edward Van Woudenberg, Chief Executive Officer of GES