GES Welcomes Thomas Szocinski, CEP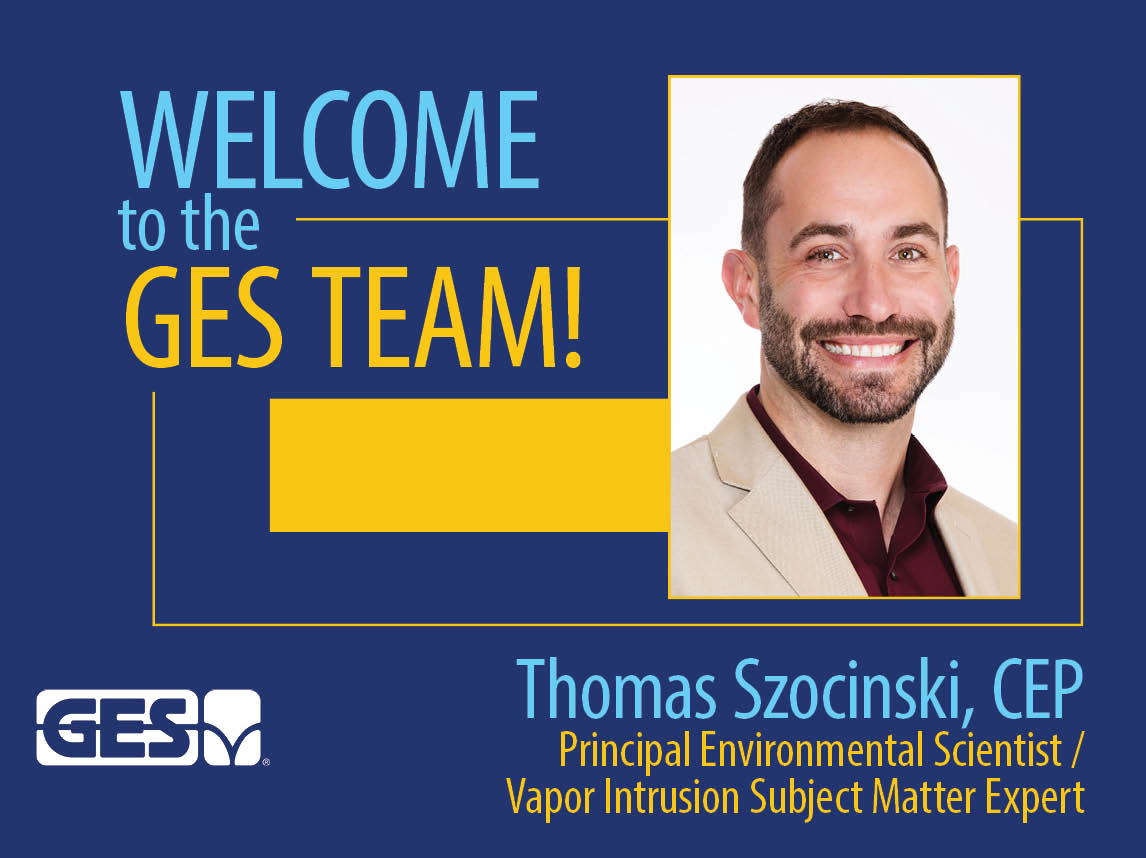 Welcome to GES!
Thomas Szocinski, CEP
Principal Environmental Scientist/Vapor Intrusion Subject Matter Expert
GES is pleased to announce the hiring of Thomas (Tom) Szocinski as Principal Environmental Scientist and Vapor Intrusion (VI) Subject Matter Expert.
Tom has over 18 years of Environmental, Health, and Safety (EHS) experience, directing projects and programs focused on VI and mitigation, site remediation, UST management, Brownfield Site management, and subsurface environmental investigations throughout the US, including RCRA, NEPA, and CERCLA/SARA regulated sites.
As a certified environmental professional (CEP) and a VI specialist, Tom has designed and implemented hundreds of vapor mitigation systems across the globe. Most recently, he managed and directed the VI assessment and mitigation for the world's largest online retailing and warehousing company, having managed the VI mitigation of over 15 million square feet of building space.
Tom is an active member of multiple state and federal regulatory review groups, teams, and boards to evaluate VI and methane guidance, mitigation, VI screening levels, and acceptable VI evaluation and mitigation approaches.
In his new role as GES' VI Subject Matter Expert, Tom will assist clients in navigating through various VI risk exposures and determining the best mitigation or other approach to eliminate these VI risks. His vast expertise will be of immense value to GES as VI continues to be an evolving pathway for regulatory agencies and thus directly affecting our clients/end users.