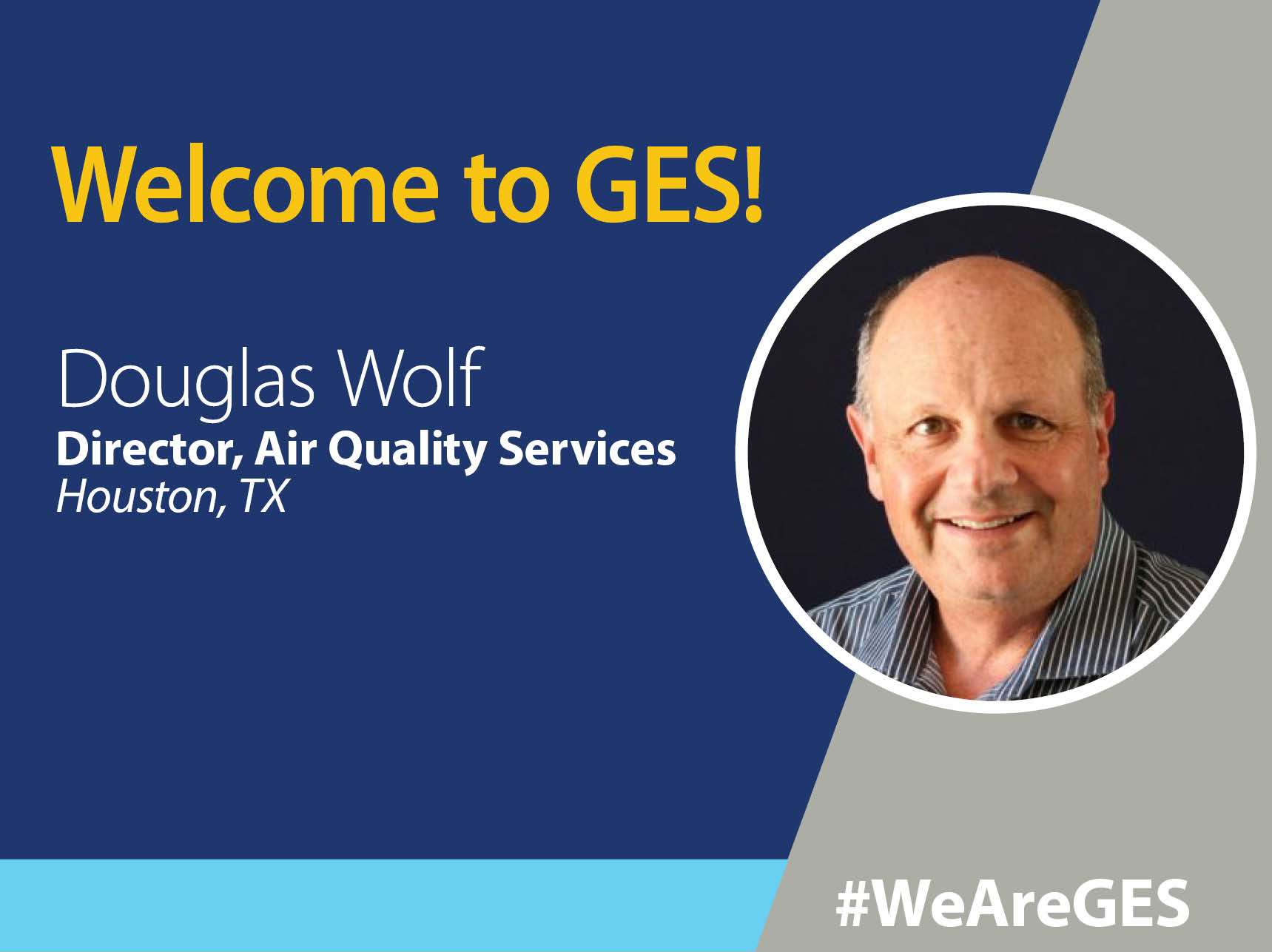 GES is pleased to announce the hiring of Doug Wolf as Director of Air Quality Services. Doug's primary role will be to support existing and new clients with their air quality requirements, and also support the development and expansion of an air quality service line across GES.
Doug has over 35 years of environmental permitting, compliance, and management consulting experience. His permitting and compliance expertise includes extensive Title V knowledge, regulatory negotiation, rule development, risk evaluations, and strategic management leadership, leading to successful acquisition of environmental permits and licensing for many industrial and commercial operations. Doug's management expertise involves direct technical oversight and responsibility for project and program support.
Additionally, Doug has conducted over 100 air-quality audits throughout his career, supporting clients in the petroleum, chemical manufacturing, cement/aggregate, landfill, transportation, pharmaceutical, government, and energy sectors. He also provides National Environmental Policy Act (NEPA) support and evaluation in the areas of air quality, greenhouse gases, odor, and noise. Doug has developed sustainable business management practice standards including carbon accounting, evaluation of alternative and renewable energy resources, and green initiatives. Also, he received accreditation in 2010 as a Lead Greenhouse Gas (GHG) Verifier within the state of California. Over the past decade, he has performed several GHG inventories and is an expert in climate change and adaptability.